Sinkholes can be relatively insignificant or can have the potential to cause catastrophic destruction and sudden loss of life. Although some sinkholes may appear minor they may actually possess the capacity to envelope whole buildings, roadways or vehicles. The U.S. Geological Service estimates over 300 million dollars in sinkhole damage insurance claims over the last 15 years.
Florida Suffers the Most from Sinkhole Damage
Florida is the most susceptible to sinkhole damage due to large amounts of limestone dissolved by water in the ground. In these locations, the soil becomes soft and unstable resulting in gaps in the limestone that become saturated with water. Eventually the surface ground can collapse into the compromised area.
Most sinkhole damage insurance claims in Florida come from Hernando, Hillsborough and Pasco counties near Tampa, known as "Sinkhole Alley."
Indicators of sinkholes may be:
Any item or structure situated on the property that begins to show exposed areas directly surrounding their base
Noticeable tilting or sagging of buildings or equipment standing on property
Recently formed depressions in the ground filled with standing water
Dead spots directly surrounding vegetation
Interior doors and windows that are difficult to open and close
Significant cracks developing in walls
Onset of unusual amounts of sediment in tap water
Discernible separation of concrete blocks
Considerable cracks in a structure's foundation not attributable to normal settling after new construction
Early Warning Signs Can Help Avoid Major Sinkhole Damage

Paying attention to early warning signs can help you identify risks of sinkhole damage before it gets out of control. These warning signs include sagging fences, extremely loose soil, crumbling foundation or trees beginning to lean on your property. More subtle signs may be that your doors or windows don't close like they used to. If you notice any of these issues, it is advised to reach out to a professional as soon as possible to inspect your property.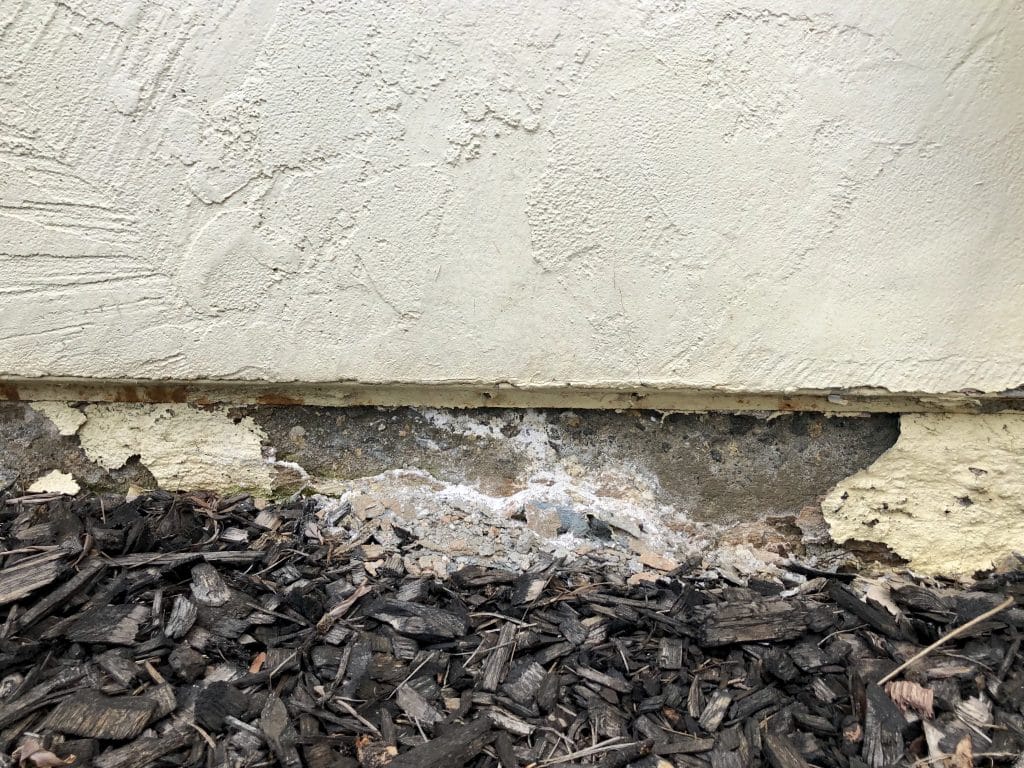 Some Sinkhole Damage Can be Prevented, Depending on its Size
Property owners generally can handle a small sinkhole providing it isn't in close proximity to a building, road or driveway. It can be filled in with a concrete base and backfilled first with clay, then topsoil. Once this is accomplished the area should be monitored for any significant changes other than a minor settling that requires a little more topsoil.
Filing a Sinkhole Damage Insurance Claim can Seem Like a Hopeless Endeavor
If a sunken area of ground continues to grow, is in excess of three feet in diameter, or is close enough to endanger a building or road the appropriate emergency agencies should be contacted to assess the situation. Also you should contact your insurance carrier in the event it eventually becomes necessary to file a sinkhole damage insurance claim.
Unfortunately even if a homeowner has coverage, insurance carriers commonly look for reasons to delay or deny a sinkhole damage insurance claim. The insurance company may allege that the property owner is in some way at fault. They may even declare that the damage wasn't caused by a sinkhole, but by something else that isn't covered.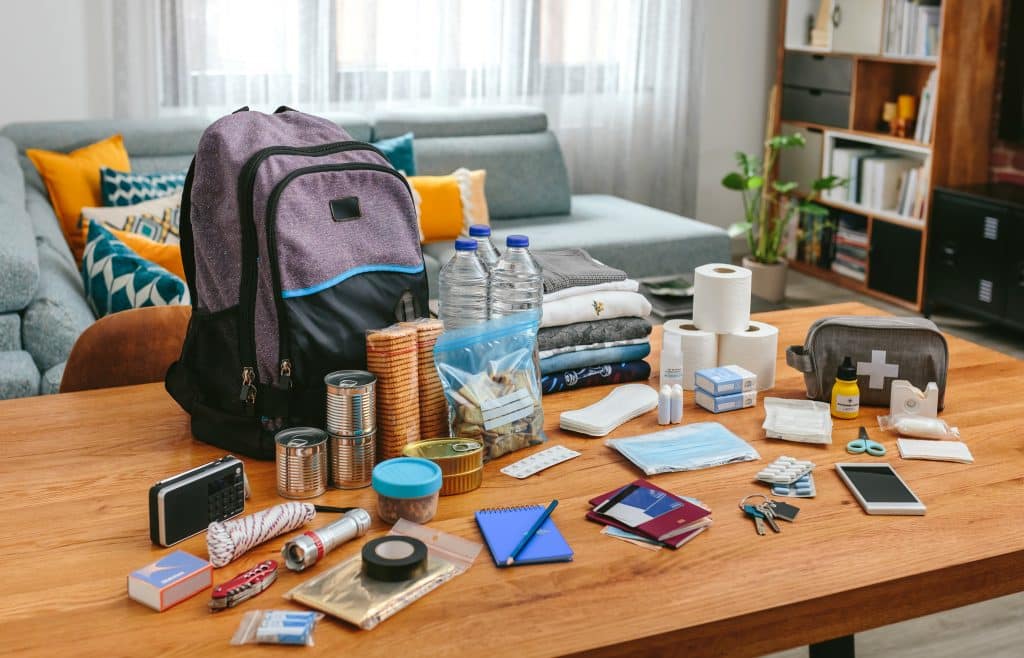 Prepare an Emergency Kit in Advance in Case Sinkhole Damage Requires Evacuation
In the event that you need to evacuate due to sinkhole damage, it is recommended to have an emergency kit prepared in advance. This kit should include emergency food and water, flashlights, first aid and any other essential items you may need.

A Public Adjuster can Help You Succeed in Filing Your Claim
If you have reason to believe that you have a sinkhole and are seeking to file a sinkhole damage insurance claim against your insurance carrier it could be very beneficial to engage a Public Adjuster who will work for your interests not those of the insurance company. These adjusters have a proven record of securing fair treatment and much better settlements for their clients than policyholders are able to get on their own.
Your Public Adjuster will assemble a team of experts who will strive toward ensuring that you achieve a reasonable and fair settlement of your sinkhole damage claim, maximizing your final payout.
The Public Adjuster and Their Team Work Exclusively for You, Not the Insurance Company
Your adjuster and team will respond quickly to evaluate your situation, make sure proper independent testing is conducted exclusively on your behalf and provide assistance necessary to file accurate and timely paperwork. This will include analysis of your insurance policy, accurate and compelling documentation of the sinkhole damage with an accounting of materials and labor needed to repair damage and re-establish stability of the affected area.
Your dedicated team of professionals will walk you through the entire process from initial assessments through negotiations with your insurance company and finally on to the settlement of your sinkhole damage claim. They will respond to your questions and concerns, give guidance and keep you posted on the status of your claim.
Has a Sinkhole Damaged Your Home?
In three easy steps, contact The People's Choice now and get the first step of your claim processed in 24 hours or less!